GROW in your relationship with God and others
Growing as a disciple of Jesus is a lifelong journey of transformation by the grace of God. We want to help you grow in your relationship and love with God, other Christians, and your neighbors. And we believe that the best way to grow as a disciple is alongside of others.
Below are a few ways you can GROW with us this summer. While we are distanced, we can still connect and grow together.
You can join a Sunday School online, join our Pastors as they chat with us on Wednesday evenings and coming soon - a series on Race and the Church - don't miss out!
Sunday School at 9:15 am - Solomon's Porch
This empty nesters and beyond class enjoys coming together and having fun while growing in faith. Now is the perfect time to join us as we begin a new study! Email John Allen at
allenl_j@bellsouth.net
to get the link to join us over Zoom!
Sunday School at 9:15 am - The Builders
This multi-generational class loves connecting faith and scripture with everything going on in the world. This fun loving group loves to grow together and can't wait to welcome you to class with us. Email Bruce Fricks at bruce@fricksfamily.com for the Zoom link
Wednesday Night LIVE Bible Study is starting again June 24
Our pastors will be back with a LIVE Bible Study each Wednesday night starting June 24 at 7 pm. They'll be covering a variety of topics that they are excited about - might be the sermon, might be an open topic, etc. - lots of excitement is in store.
COMING SOON: Race and the Church Series
Like many of you, we are moved by what is happening in our world around us. Too often, Christians have been quiet about difficult topics. Maybe you are wondering how your faith intersects with what we see in the world around us. Maybe you don't know where to begin to make a difference. We have prayerfully decided to offer a multi-week learning experience on Race and the Church. Our goal is to help better equip our congregation with educational opportunities and tools to be more faithful followers of Jesus Christ. We are honored to bring you presenters from varying backgrounds as we learn together how to be a better church for our world. Topics will include panel discussions on race, educational conversations on how to talk to your kids and your friends about racism and discrimination, and the history of race and the American Church. Through it all we will seek to hear voices that are different from our own as we grow together to be more Christ-like.
Our New to HMUMC class begins MARCH 1, 2020 at 9:15 am
Starting Point is a four-session orientation class for people who are considering membership, whether you're brand new to Hamilton Mill UMC or you've been here for a while!
Introducing Right Now Media, a FREE online library of Bible study videos and Christian content to inspire you throughout the week. Right Now Media is basically Netflix for Christian Growth and Discipleship! We think you'll love this easy to use tool as you continue to grow in your walk with Christ. Some of our favorite aspects of Right Now Media include:
Access to thousands of Bible studies, including video content and discussion guides great for LifeGroups, Sunday Schools, and personal study.
Video courses on important topics like marriage, parenting, personal finances, and faith. You can even watch conferences from some of your favorite Christian speakers on topics that interest you.
An entire section for KIDS with access to videos like VeggieTales and even new shows like The Mr. Phil Show. Ever worry about what content your kids have access to? Tune into Right Now Media for a safe viewing environment.
Use it anywhere! Right Now Media can be accessed on your laptop, tablet, smartphone, or even on your Roku, FireTV, and Apple TV.
Sign up below!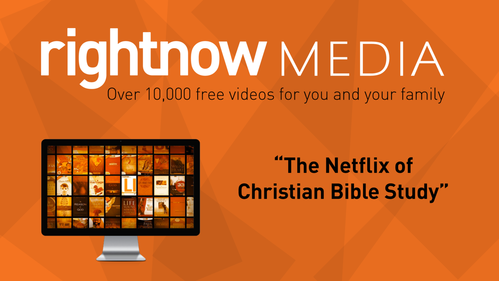 LifeGroups help people connect relationally and grow spiritually through intentional times of fellowship, study, and support together. Groups typically meet in people's homes for an hour and a half to two hours at least every other week.
Each LifeGroup is unique, but during gatherings groups typically:
Fellowship: Meet regularly and share what's going on in one another's lives
Grow: Discuss the Bible or book that the group decides on
Support: Pray for one another, their families, and the community
Serve: Actively seek out ways to serve God and others in the community together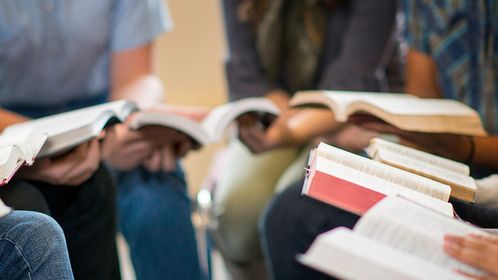 Wednesday Nights at HMUMC
Save your Wednesday nights for fellowship, a home-cooked meal and growth groups for all ages. Our nights together begin with dinner in the Worship Center from 5:30 pm to 6:30 pm. Following dinner, there is a full schedule of growth groups for all.
Sundays are a great time to gather in worship and GROW in your faith!
Current Sunday Schools:
The Way | Sundays at 9:15 am - This class brings together people from many different backgrounds who want to grow spiritually, connect, and care for the community.
Women of Faith | Sundays at 9:15 am - This class made up of ladies from their forties through their nineties, seeks to grow through Bible study, fellowship, and prayer.
The Builders | Sundays at 9:15 am - This multi-generational class loves connecting faith and scripture with everything going on in the world.
The Seekers | Sundays at 9:15am - Join this supportive group of older adults who build relationships with each other while studying the Bible.
Solomon's Porch | Sundays at 9:15am - This empty nesters and beyond class enjoys coming together and having fun while growing in faith.
18-25 at HMUMC | Sundays at 11am - Join this class to build community and deepen your faith with people in the same stage of life as you. College, career, and everywhere-in-between -- this is the place for you!


Can't make it to a Growth Group on Sunday morning or Wednesday night? We had groups during the week too!
Current Weekly Growth Groups:
Monday Morning Study
Men's Monday Study - Join a group of men for study and encouragement every Monday. Want a great way to start your morning and your week off? Contact Jason Hutto at jah900@gmail.com for more information!
Women's Wednesday Morning Study


Sign up for a small group
We'd love to get you connected to a growth group . Fill out the form below to get started.
Growth Groups help people grow in their faith and build community. We'd love to help you find a group!