GROW in your relationship with God and others
Growing as a disciple of Jesus is a lifelong journey of transformation by the grace of God. We want to help you grow in your relationship and love with God, other Christians, and your neighbors. And we believe that the best way to grow as a disciple is alongside of others.
These Grow Groups meet on Sundays at 9:15 am. See below for group description and current curriculum.
Solomon's Porch | Room 351
This empty nesters and beyond class enjoys coming together and having fun while growing in faith. We are currently studying Ephesians by JD Greer. This is a great study to jump into with no prior knowledge or preparation needed.
This multi-generational class loves connecting faith and scripture with everything going on in the world. This fun loving group loves to grow together and can't wait to welcome you to class with us.
The Way | Student Center Main Room
This class brings together people from many different backgrounds who want to grow spiritually, connect with each other, and care for the community. We are a Sunday Class who believes on journeying through all of life's up and downs together. We are currently studying Reckless Love and are looking forward to having you join us!
Join this mission-minded and supportive group of adults who build relationships with each other while studying the Bible. Our large class is eager to welcome you as we begin a new study, "Unshakeable Hope" by Max Lucado.
Women of Faith | Room 229
This group of seasoned ladies seeks to grow through Bible study, fellowship, and prayer. We are excited to begin a new curriculum called "Belong" that will take us on a study of how to be a faithful and supportive community of disciples.
Modern Parents, Vintage Values | Begins September 12 at 11:00 am | Room 339
Are you raising kids or teens? You're invited to walk alongside other parents as we talk about the modern challenges our students face in today's world and how we can still encourage them to build vintage values such as Kindness, Compassion, Gratitude, & Confidence. Join us starting on September 12th. We'll meet each Sunday at 11am (except holiday/school breaks). This is a great opportunity for families to worship together at 9:15 and parents/kids attend class at 11:00. Optional book is $15.
Register here
Bridge Builders: Race and the Church -every other Thursday at 7 pm via Zoom
Looking to make new conversation partners and take a deeper, spiritual look into how we as Christians can respond to racism and racial issues in our communities? Join us for Bridge Builders! Twice a month we will join together for Biblical study on race and work on relationship building between members of our church and two other churches, Kingdom Minded Ministries and Place of Promise. Led by Darlene Adair (founder of Desire Thy Portion) and Pastor Natalee, we will be agents for change, peace, growth, and love together. If you are interested in joining this study, please contact Pastor Natalee at
natalee.dukes@hmumc.org
These groups will meet during the weekday mornings. See below for group description and curriculum.
Monday Morning Study w/Beverly and Harry Neville | Student Center
Monday Mornings from 10:00 am - 11:30 am starting August 30th
Together we will discover Jesus as Matthew presents him—the incarnate
wisdom of God that brings the kingdom of heaven to earth. Following the text through the
stories, parables, and noting the special miracles, God's people are presented with the
mission and ministry of Jesus the Messiah. Registration coming soon.
Rhythms of Renewal: Christian Yoga and Bible Study | Student Center
Tuesday Mornings at 9:15 am starting September 14th thru October 20th
Are you interested in trading in stress and anxiety for a life of peace and
purpose? Join with Molly Moore, a certified Christian yoga instructor, and other women
seeking to find wholeness and peace that Jesus offers us. Together we will move our bodies
and our hearts as we discover more about ourselves and more about the God who created
us. Nursery Care will be available and you can register for it by clicking this button:
Wednesday Morning Women's Study | Room 229
Wednesday Mornings at 10:00 am starting September 15th thru November 17th
Leaders: Beth Summerford
With the Bible at our fingertips, we have a story of God's faithfulness right in
front of us to show us one example after another of who God is. Together we will walk
through some of the promises of God throughout Scripture that can give us hope and
understanding for today! Nursery Care will be available (registration needed for nursery only - coming soon)
Starting Point is a 4-week orientation class for people who are considering membership, whether you're brand new to Hamilton Mill UMC or you've been here for a while! We offer these classes several times throughout the year.
Our next Starting Point Class starts
Sunday, October 24
Introducing Right Now Media, a FREE online library of Bible study videos and Christian content to inspire you throughout the week. Right Now Media is basically Netflix for Christian Growth and Discipleship! We think you'll love this easy to use tool as you continue to grow in your walk with Christ. Some of our favorite aspects of Right Now Media include:
Access to thousands of Bible studies, including video content and discussion guides great for LifeGroups, Sunday Schools, and personal study.
Video courses on important topics like marriage, parenting, personal finances, and faith. You can even watch conferences from some of your favorite Christian speakers on topics that interest you.
An entire section for KIDS with access to videos like VeggieTales and even new shows like The Mr. Phil Show. Ever worry about what content your kids have access to? Tune into Right Now Media for a safe viewing environment.
Use it anywhere! Right Now Media can be accessed on your laptop, tablet, smartphone, or even on your Roku, FireTV, and Apple TV.
Sign up below!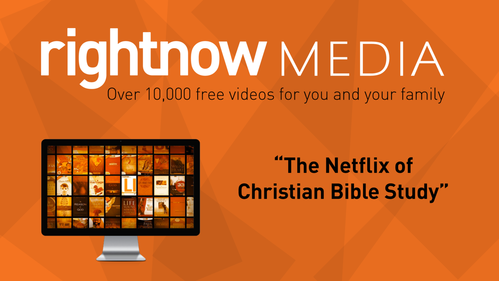 LifeGroups help people connect relationally and grow spiritually through intentional times of fellowship, study, and support together. Groups typically meet in people's homes for an hour and a half to two hours at least every other week.
Each LifeGroup is unique, but during gatherings groups typically:
Fellowship: Meet regularly and share what's going on in one another's lives
Grow: Discuss the Bible or book that the group decides on
Support: Pray for one another, their families, and the community
Serve: Actively seek out ways to serve God and others in the community together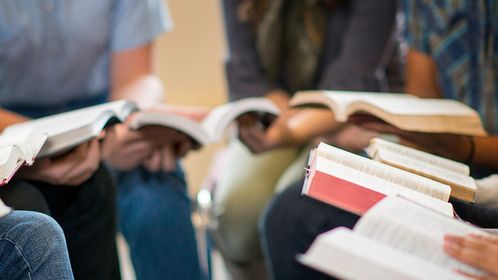 Sign up for a small group
We'd love to get you connected to a growth group . Fill out the form below to get started.
Growth Groups help people grow in their faith and build community. We'd love to help you find a group!