Encourage | Equip | Empower
The Student Ministry exists to encourage, equip, and empower students to grow
as disciples who lead others to Jesus Christ.
Subscribe to our Weekly Newsletter
What's Happening
This Week
Here is the upcoming schedule for Students
(6th - 12th grades)
Wednesday, March 10 is our Girls/Guys Studies
We have two amazing study opportunities for our students. Each group will have a game, great discussion and time together with others via ZOOM.
The girls will be focusing on the theme "Be Brave". Join Ms. Heather as she helps build a toolbox for ways to be BE BRAVE in 2021. The boys will be focusing on the theme "Building a Modern-Day Knight". Using Ephesians 6:10-18 Mr. David will help tackle what it means to put on the full armor of God so that we can be prepared as young men to navigate difficult times.

Wednesday, March 17 we are back IN-PERSON OUTSIDE for small groups! We can't wait to see you in-person!
March 26- 28
Sign up to "Egg" someone!
HMUMC is going to do a non-traditional Easter egg hunt for kids up to 5th grade! Even though we still can't be together for a traditional Easter Egg hunt, there is nothing like sharing Easter joy!
You have the opportunity to hide EGGs in kids' front and side yards so on the morning of Sunday, March 28th, they have eggs to hunt! Starting Friday, March 26th - Sunday, March 28th
Registration: now until Wednesday, March 24th
Egg pickup: Friday, March 26th, 5:00-6:00 pm OR Saturday, March 27th, 6:00-7:00 pm.
Egg drop in yards: Saturday, March 27th after 7 pm and before Sunday, March 28th at 8 am.
You can be a part of the fun in many ways! Here's how you can participate:
You can donate plastic eggs and allergy-safe candy (starbursts, skittles, York peppermint patties, etc) to the church by Wednesday, March 24th. (look for a bin outside of the worship center)
You can pick up and hide eggs! We hope to have 12 eggs per kid to hide in their yard overnight, so they are surprised in the morning! Register to pick up and deliver eggs
You can sign up for as much or as little as you'd like – we are EGGcited and THANKFUL for your help!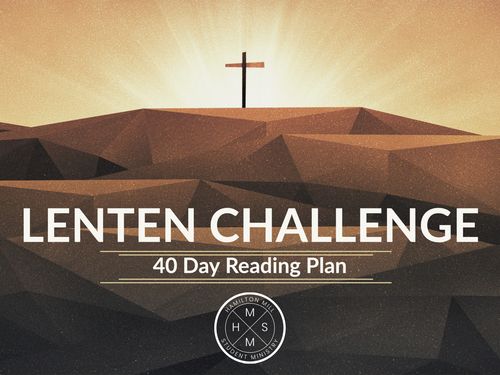 Are You Up for the Challenge?
This Lenten season we want to invite you into the ministry of the church by reading and leading with one another as we spend 40 days growing closer to Christ. There are TWO ways to participate: Reading OR Video.
Reading Challenge:
To participate in the reading challenge,
download the Lenten Reading Challenge, read the daily scripture and check off each day's box. At the end of the 40 days, take a picture of your completed challenge and post it on social media or email it to us at
student.ministry@hmumc.org.
Video Challenge:
To participate in the video challenge you'll need to click the
sign-up genius link
and find a date that's open.
Sign-up and when it is your time, you'll receive an email reminder. You will video yourself giving a 2–5-minute devotional on the scripture you signed up for.
Here are a few questions that you can use in your devotional.
1. What is the main idea of the scripture?
2. How is this scripture speaking to you?
3. What is God asking of you to share this scripture with the world?
Record your video using your phone in landscape mode and make sure there is very little background noise in the video. After you've recorded your video, text it to David at 706-248-7353.
Videos are due no later than the day before at 5pm. For example, if you signed up for 3/2, your video needs to be sent to David by 3/1 at 5pm.
Make sure to follow our Student Ministry on Facebook and Instagram for all the details and much more!
Follow Students on Social Media !
We'd love to hear from you. Fill out the form below and our Director of Students, David Benson, will get right back to you!
Get to know more about what makes us different.
The Student Ministry at HMUMC exists to encourage, equip, and empower students to grow as disciples who lead others to Jesus Christ.
As we do this, we seek to be:
Christ-Centered: We inspire students and leaders to live like Christ.
Relational: We invest and engage in cultivating authentic relationships among students, leaders, and God.
Courageous: We teach students to boldly share their faith through words and actions that impact the world.
Grace-filled: We welcome and value each student as God does.
Loving: We compassionately lead students, selflessly serving and caring.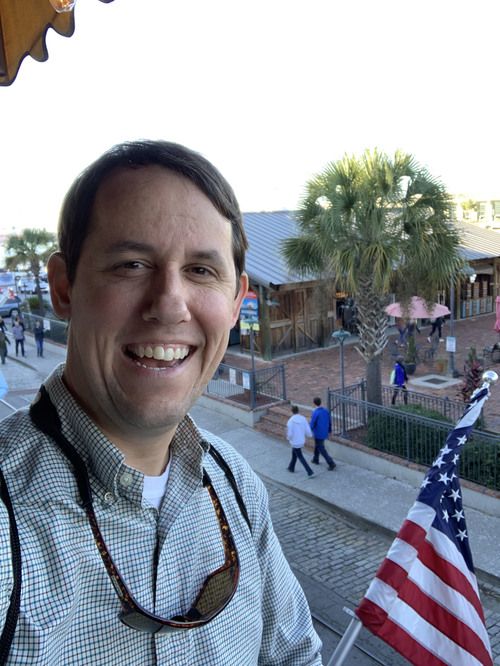 Director of Student Ministries
I believe God has called me to HMUMC to encourage, equip and empower students, leaders and their families in their relationship with Jesus. I believe God has called me to join a team of Christ followers, to connect and grow a generation of young people to Jesus.
Student Ministries Program Manager
I hope to provide a loving and nurturing environment for our youth."
Join Our Student Ministry Leader Team
When it comes to student ministry, one of the most important elements are the adult volunteers who serve in the ministry. From Sunday school and small groups on Wednesday evenings to special events and retreat chaperones, the adults who volunteer to pour their lives into students make a huge difference. We're looking for authentic adults who are willing to listen, have fun, ask questions, and show up consistently.
Introducing Right Now Media, a FREE online library of Bible study videos and Christian content to inspire you throughout the week. Right Now Media is basically Netflix for Christian Growth and Discipleship! We think you'll love this easy to use tool as you continue to grow in your walk with Christ. Some of our favorite aspects of Right Now Media include:
Access to thousands of Bible studies, including video content and discussion guides great for LifeGroups, Sunday Schools, and personal study.
Video courses on important topics like marriage, parenting, personal finances, and faith. You can even watch conferences from some of your favorite Christian speakers on topics that interest you.
An entire section for KIDS with access to videos like VeggieTales and even new shows like The Mr. Phil Show. Ever worry about what content your kids have access to? Tune into Right Now Media for a safe viewing environment.
Use it anywhere! Right Now Media can be accessed on your laptop, tablet, smartphone, or even on your Roku, FireTV, and Apple TV.
Sign up below!