A loving place to learn, play and plant seeds of faith.
Our Preschool has been growing strong for over 19 years!
*Please note that our preschool follows Gwinnett County Public Schools calendar so we are closed for the remainder of the school year. Please continue to watch our website as we learn more for the 2020-2021 school year*
We are dedicated to providing a loving Christian environment in which children experience positive "hands-on" learning that encourages spiritual, social, intellectual, physical and mental development. Hamilton Mill UMC Preschool is a curriculum-based weekday program for children ages 2 – 5 years of age.
Let's Stay Connected While Social Distancing
Visit our Facebook Page for Activities You Can Do While At Home
Here is this week's Chapel Lesson with Ms. Jennifer:
Being Angry
Our monthly tuition for 2020-21
2 year olds – $165 monthly for 2 days a week
3 year olds – $185 monthly for 3 days a week
3 or 4 year olds – $205 monthly for 4 days a week
4 year olds – $220 monthly for 5 days a week
5 year olds – $230 monthly for 5 days a week
A non-refundable registration fee, the same as one month's tuition, is due at time of registration. Tuition is due at the first of each month. We except cash and checks only.
Activity Fee
This Fee will be collected at Open House on September 2 and 3, 2020. It covers all programs and field trips throughout the year as well as T-shirt and tote bag. The 4 and 5-year-old fee includes a graduation fee.
2 and 3 year-olds: $75
4 and 5 year-olds: $100
Registration for the
2020- 2021 School Year
We have completed our open registration for the 2020-2021 School Year but still have a few spots open in our 4 and 5-year old classrooms and a waiting list for our 2 and 3-year old classrooms. Please contact Jennifer Markham, our Preschool Director, at
jennifer.markham@hmumc.org
to find out more.
Preschool Tours
For a tour of our preschool or brochure,
please contact Jennifer Markham, Our Preschool Director at
770-271-2783 or
jennifer.markham@hmumc.org
.
For 2020-21, we will serve children ages 2-5.
Classes are set according to what your child's age is as of September 1.
Our 2-year-olds attend 2 days a week.
Our 3-year-olds attend 3 or 4 days a week.
Four-year-olds attend 4 or 5 days a week.
Our 5-year-olds (not Kindergarten) attend 5 days a week.
Hours
9am – 12:30pm for 2, 3 and 4-year-olds.
Five-year-old hours are 9:00am – to 1:00pm. The children eat lunch at school.
Our Teacher Student Ratio
for 2-year-olds is 2:12; for 3-year-olds is 2:14; for 4-year-olds is 2:16; and for 5-year-olds is 2:16.
Open House & 2020-21 School Year
Open house will be on September 2 and 3, 2020
We will begin school on September 8, 2020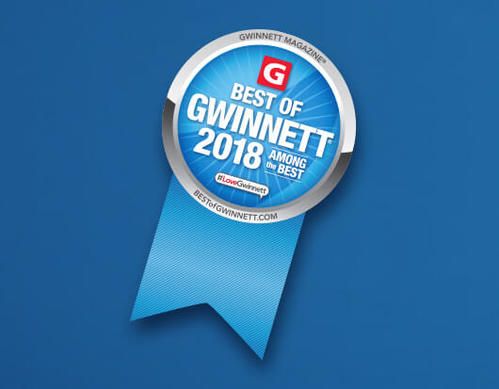 We Won "Best of Gwinnett" in 2011, 2013, and 2017 and "Among the Best" in 2016 , 2018 and 2019!
We'd love to hear from you. Fill out the form below and out Preschool Director, Jennifer Markham, will get right back to you.